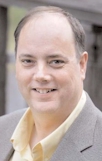 Bro. Jon Rohr- Pastor
It has been my privilege to serve Plum Creek as pastor since 2004. My wife Teresa is my greatest blessing and partner in ministry and we are blessed with two grown daughters and three perfect grandchildren. (Aren't they all?)
As a pastor, my goal is to lead people into life changing encounters with God and His Word. I hope to be a servant-leader, leading by example in the areas of preaching, teaching, witnessing, praying, giving, caring, and equipping. I believe my role as pastor is to encourage members to develop and use their God-given gifts, talents, and skills in service of Christ's Church. The most important thing that I can do is develop Godly leadership for our Church and community by clearly preaching and teaching the truths of God's Word.
Email Pastor Jon at brojon@plumcreekbaptist.com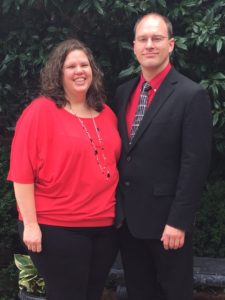 Bro. Rob Shawhan – Associate Pastor of Families and Worship
Husband to his wife Kelly and father to Nick and Leigh. He received his B.S. in Religion and Christian Counseling in 2014 from Liberty University where he also graduated with his M.A. in Preaching in 2015. He and his wife grew up and lived in Spencer and Nelson counties for most of their lives and are glad to be back serving at Plum Creek.
Rob's desire is to use his God given gifts and skills to further the Kingdom of God by leading people in genuine and authentic worship while also raising up the next generation in the love and admonition of the Lord through relevant preaching and teaching.
Email Pastor Rob at brorob@plumcreekbaptist.com